Why Join our Team
Since its beginning, i-Secure has supported multiple programs within the Department of Homeland Security due to its great reputation and relationship with our clients. From program management to cyber security, our team plays a major role in safeguarding citizens and their freedoms every day.

At i-Secure talented professionals find an unmatched opportunity to grow and reach their full potential– to do important work, with exceptional colleagues, in a company dedicated to serving our nation's borders. In return, we expect a high level of performance to deliver enduring results for our clients.

i-Secure offers generous benefits and competitive pay within this industry, but in addition, we also provide great work life balance and career development opportunities. Smaller, more intimate working groups and high visibility with the clients allow our employees to make immediate impact and see the results firsthand. Our employees are recognized for their achievements and are rewarded accordingly. While one can easily get lost in the crowd working at a larger company, these intangible benefits can only come from working at a company such as i-Secure.
Open Positions
Application Forms
Please fill out one of the below forms and provide to the hiring manager when applying:
Employment Application Form
(PDF)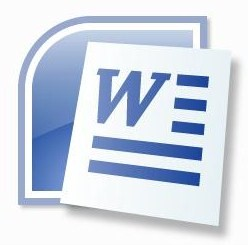 Employment Application Form
(DOC)
Benefits
i-Secure, Inc. offers generous benefits to include:
Comprehensive Medical
Comprehensive Dental
Vision Coverage
Paid Leave and Holidays
Life Insurance
Short Term and Long Term Disability
Retirement (401K)
Tuition & Training Reimbursement
Professional Membership Fee Reimbursement
Charity Contribution Matching Program
Common Q&A's
How many employees make up i-Secure?

We currently have approximately 20 employees and the number is continually growing.



Where is the work located?

Employees work at the varying client sites throught out Northern Virginia including the Tysons Corner area and Springfield area.



What agencies within the Department of Homeland Security (DHS) does i-Secure work for?

We work closely with the U.S. Customs and Border Protection (CBP) and U.S. Immigration and Customs Enforcement (ICE) on multiple contracts.
Do I need a clearance for any of these positions?

An existing clearance is preferable, but as long as you are a clearable candidate, we encourage you to apply for any of the open positions.



What level of clearance will I get?

Due to the sensitive nature of our work, all employees will be required to pass a Full-Field Background Investigation (FFBI) for DHS. Employees will be limited to their job functions until they are fully cleared. Once you receive your FFBI, you are eligible to obtain a Department of Defense (DoD) Top Secret clearance.



How long does it take for your FFBI to get cleared?

The time ranges from person to person. It could be as short as two (2) months, or as long as six (6) months or more.